Get link

Facebook

Twitter

Pinterest

Email

Other Apps
Product Reviews
Product Reviews
Sally Hansen's Natural Beauty inspired by Carmindy
As you know I bought three of these items the other day and I have to say that I am pretty impressed, I did purchase some Sally Hansen lipglosses a few weeks ago (not inspired by Carmindy) and I hated them. The gloss was too sticky and it tasted like detergent..even though the color was SO pretty..oh well..on to the reviews!!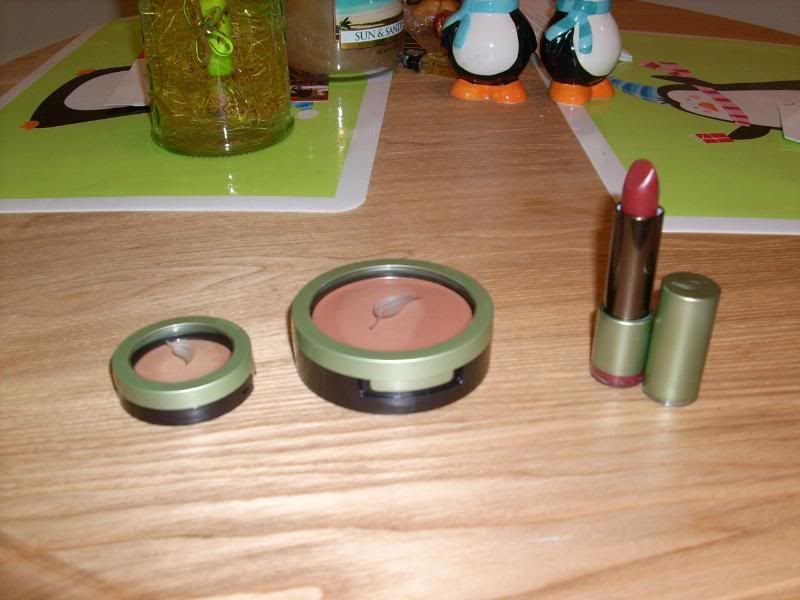 (concealer, bronzer, lip color--excuse the penguin theme in the background we love penguins..haha)
Fast Fix Concealer in Medium/Deep $8.99
Pros:It was the perfect match on my hard to cover pimples. This item doesn't cake up or crease and there is absolutely zero smell.
Cons: This product disappears mid-day!! 1 minute it's there and then it's gone!! It's not a huge deal to reapply but I like products with lasting power and this just doesn't have it.
Overall: I will continue buying this product only because it is such a perfect match on my skin.
3 out of 5.
Sheerest Cream Bronzer in Havana Glow Medium $12.99
Pros: I finally found that perfect blush/bronzer look without looking like a disco ball!! I have glitter or shimmer on my face...I tend to be shiny as it is I don't need glitter to accent it. It gives me that perfect I just started to get a tan color..love it!!
Cons: This is the darkest color this bronzer comes in and it's pretty light, so once I do actually get a tan this product won't show up on my skin. Also the brush it comes with sucks, but I just use my fingers..so problemo solved!!
Overall: I am going to continue using this until the summer gets here, then I'll start using it again once my summer tan fades.
4 out of 5.
Color Comfort Lip Color Golden Berry $9.99
Pros: I have found my holy grail of red lipsticks!! With my tan skin reds tend to either look too light, too orange, or like a street walker. This color gives me that perfect Gwen Stefani rocker look. And this product lasts for a while!! Score!!
Cons: It can be kind of drying, but to me most lipsticks are so I'll deal.
Overall: I am going to buy this item over and over and over again.
5 out of 5.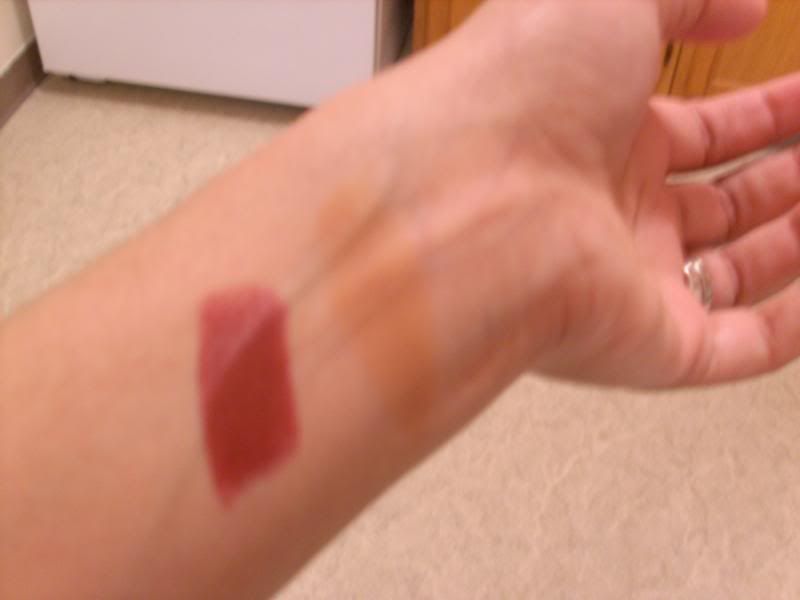 (No Flash-Lip Color in Golden Berry on left, and Sheerest Cream Bronzer in Havana Glow on the right.)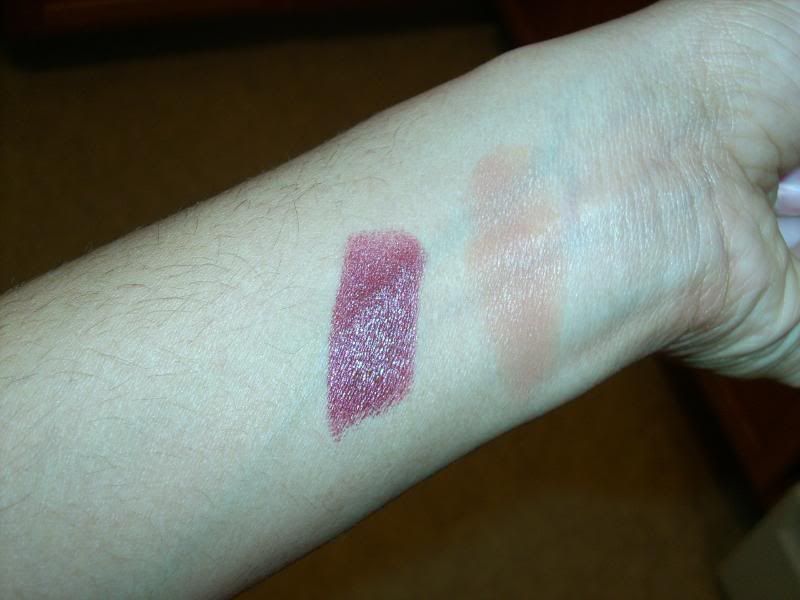 (Flash-Lip Color in Golden Berry on left, and Sheerest Cream Bronzer in Havana Glow Medium on right)
Get link

Facebook

Twitter

Pinterest

Email

Other Apps
Popular Posts
Get link

Facebook

Twitter

Pinterest

Email

Other Apps
59 comments